Master's Programme in Software Engineering
60 CREDITS
Period :

2022-January-17 until 2024-January-14

Location:

Some or all of education and examination is held at distance.

Type of instruction:

Distance, mixed-time, part-time 50%
Application code:

BTH-70546

Language of instruction:

The teaching language is English.

Programme syllabus:

Download
Link to welcome letter from responsible teacher will be posted here no later than 3 weeks before the course begins.
Master's Programme in Software Engineering
A Master's degree for professionals focusing on rigorous and data-driven approach to software engineering.
The programme is a possibility for software professionals to complete a university degree on distance in software engineering at a 50% pace during four semesters.
Enhance your  skill set and take on new challenges and responsibilities in software development projects and enterprises.
Together with its delivery on distance, the programme presents an excellent option for combining education and work.
In order to fulfil programme requirements regarding the working experience, you need to attach employer certificate (in Swedish or in English). Please find the template certificate here.
Being a software professional requires constant learning. This specialization promises to give you deeper insights into the different phases of software development, from requirements definition, through delivery and verification, including crucial knowledge in security and machine learning. Using this knowledge, you should be well set up for your future development as a software professional.
Anders Sundelin, Senior System Architect, Ericsson
Courses spring semester 2022
Courses autumn semester 2022
Courses spring semester 2023
The programme comprises 60 credits distributed over six courses and a minor thesis project.
The programme covers requirement engineering, testing, cloud computing, agile software development, machine learning, software security, and research methodology.
The courses involve both individual and group work where you can work with and learn from other professionals all over the world.
Students who apply for a course or programme, and meet the general and specific entry requirements, compete with one another for available places. When there are more qualified applicants than there are places for an education, the places are distributed through a selection. The selection is made according to selection method 1. Read about the selection procedure here.
Contact information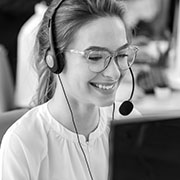 Do you have questions regarding the program?