Master´s Programme in Software Engineering
60 HP
Period :

2021-January-18 until 2023-January-15

Location:

Some or all of education and examination is held at distance.

Type of instruction:

Distance, mixed-time, part-time 50%
Application code:

BTH-70542

Language of instruction:

The teaching language is English.
Link to welcome letter from responsible teacher will be posted here no later than 3 weeks before the course begins.
A Master's degree for professionals focusing on rigorous and data-driven approach to software engineering.
A Master's degree for professionals focusing on rigorous and data-driven approach to software engineering.
The programme is a possibility for software professionals to complete a university degree on distance in software engineering at a 50% pace during four semesters.
Enhance your  skill set and take on new challenges and responsibilities in software development projects and enterprises.
Together with its delivery on distance, the programme presents an excellent option for combining education and work.
Being a software professional requires constant learning. This specialization promises to give you deeper insights into the different phases of software development, from requirements definition, through delivery and verification, including crucial knowledge in security and machine learning. Using this knowledge, you should be well set up for your future development as a software professional.
Anders Sundelin, Senior System Architect, Ericsson
Courses in this programme
Mandatory courses
Adaptive Lean Software Testing
The purpose of the course is to provide elementary understanding about techniques and tools for verification and validation of software in environments where the principles for adaptive, agile, or lean software development are employed. The goal is to provide the student with branch-relevant knowledge about verification and validation that a test engineer shall know about in a modern development environment to foster the development of high quality software of use for IT-development within both industry and society at large.
Read more about the course
Product and Requirements Management for digital environments
The goal of this course is to offer substantial training in continuous requirements engineering and product management for a digital environment. This includes an understanding of how digitalisation changes the environment that companies and government organisations are operating in and what products and services are going to be transformed into digital forms. The course revisits the business models that digitalisation offers for software-intensive products and services and help participants to increase the understanding of how to increase the economic and organisational benefits from digitalisation. The course prepares the students to handle requirements for software-intensive products in digital environments using cost-efficient methods and processes. The course discusses the challenges that large-scale requirements engineering brings. The course connects to the industrial practice of requirements engineering and product management for software-intensive products and services.
Read more about the course
Mandatory courses
Agile and Lean Development of Software Intensive Products
The course aims to provide an understanding of the application of software development in an environment based on the philosophy of lean and agile working methods. It includes an understanding of industry-relevant technologies to promote the development of software products as well as an understanding that value is of the utmost importance within businesses and organizations. The focus of the course is thus on creating a better understanding of the relationship between values and the influence of principles on businesses and organizations to achieve the best application of agile working methods and Lean as a philosophy.
Read more about the course
Applied Cloud Computing and Big Data
The mobile and connected world of today generates a large amount of data that needs to be managed, analysed, and linked. This is often done on the cloud. The development, deployment, and management of this is called Cloud Computing. The purpose of this course is to offer a wide background about designing, developing, deploying, testing, and monitoring a cloud solution, specifically with a focus on big data problems.
Read more about the course
Mandatory courses
Research Methods and Master's Thesis (60 credits) in Software Engineering for Professionals
The aim of the course is to introduce, discuss and train a scientific approach, to familiarize yourself with current research in a chosen field and to train scientific writing. The student will also receive an introduction to social and ethical aspects of research i Software Engineering. During the thesis work the student will in-depth knowledge, understanding, abilities and attitudes within the chosen education, as well as the opportunity to apply and synthesize the knowledge acquired during the program.
Read more about the course
The programme comprises 60 credits distributed over six courses and a minor thesis project.
The programme covers requirement engineering, testing, cloud computing, agile software development, machine learning, software security, and research methodology.
The courses involve both individual and group work where you can work with and learn from other professionals all over the world.
Good to know
Look below for information about how to apply, entry requirements and important dates.
Questions?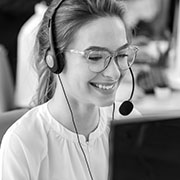 Programmes within study area