Master's Programme in Software Engineering
60 credits
Period :

2021-January-18 until 2023-January-15

Location:

Some or all of education and examination is held at distance.

Type of instruction:

Distance, mixed-time, part-time 50%
Language of instruction:

The teaching language is English.

Programme syllabus:

Download
A Master's degree for professionals focusing on rigorous and data-driven approach to software engineering.
The programme is a possibility for software professionals to complete a university degree on distance in software engineering at a 50% pace during four semesters.
Enhance your  skill set and take on new challenges and responsibilities in software development projects and enterprises.
Together with its delivery on distance, the programme presents an excellent option for combining education and work.
In order to fulfil programme requirements regarding the working experience, you need to attach employer certificate (in Swedish or in English) to your application at Universityadmissions. Please find the template certificate here.
The tuition fee is SEK 60 000 per semester, one semester corresponds to 30 ECTS credits. EU/EEA citizens are not required to pay fees.

Programme content
AI, machine learning and data science
The programme comprises 60 credits distributed over six courses and a minor thesis project.
The programme covers requirement engineering, testing, cloud computing, agile software development, machine learning, software security, and research methodology.
The courses involve both individual and group work where you can work with and learn from other professionals all over the world.
Note! The course list is tentative. See the programme syllabus for an established course list.
Courses autumn semester 2021
Agile and Lean Development of Software Intensive Products, 7,5 credits
Applied Cloud Computing and Big Data, 7,5 credits
Courses spring semester 2021
Adaptive Lean Software Testing, 7,5 credits
Product and Requirements Management for Digital Environments, 7,5 credits
Courses spring semester 2022
Introduction to Security in the Software Development Lifecycle, 6 credits
Machine Learning Security, 6 credits
Research Methods and Master's Thesis (60 credits) in Software Engineering for Professionals, 18 credits
Admission

Admission Criteria

(This paragraph is a translation from Swedish of the approved method, "Antagningsordning" [Admission regulations], Dnr; BTH-1.2.1-0223-2017.)

METOD 1 General method

GENERAL
This method is simple and possesses a high degree of legitimacy and legal security. It works well
when the applicants are expected to have similar educational backgrounds.

SELECTION CRITERIA
Prior education.

SPECIFICATION OF SELECTION CRITERIA
Only the number of earned higher education credits documented by the applicant in conjunction
with the application will be considered. Foreign credits will be transferred according to the
guidelines established by the Swedish Council for Higher Education.

HIGHEST MERIT RATING
The merit rating consists of the total number of earned higher education credits and is calculated
in the interval 30 – 285 higher education credits.

WORKING METHOD
The selection can, to a large degree, be carried out mechanically. If all applicants with the lowest
equal merit rating cannot be offered a place, lots will be drawn.

Prior learning arrangements

No preparatory studies before the programme start is offered as the basic requirement is a bachelor degree.

Read more about admission here

Qualification Awarded

Degree of Master of Science (60 credits).
Main field of study: Software Engineering

Corresponding denomination in Swedish is
Filosofie magisterexamen.
Huvudområde: Programvaruteknik

Learing Outcome

Knowledge and understanding
Upon completion of the programme the student shall:
demonstrate broad knowledge in the main field of software engineering, regarding methods and tools applied for software development,
demonstrate in-depth knowledge in large-scale product development, requirements management and agile / lean software development of products and services,
demonstrate basic knowledge and understanding in industrially relevant important areas such as machine learning, software security and big data,
show in-depth methodological knowledge in the main area of software technology.
Skills and Abilities
Upon completion of the programme the student shall:
demonstrate the ability to integrate knowledge and to analyze, assess and manage complex phenomena, issues and situations in the main field of software technology, even with limited information,
demonstrate the ability to independently identify and formulate issues as well as to plan and with adequate methods perform qualified tasks within given time frames
demonstrate the ability to orally and in writing clearly present and in dialogue with different groups, discuss the conclusions and the knowledge and arguments that forms the basis,
demonstrate the ability to either participate in research and development work or to work in other qualified activities within software development, such as in software security, data, quality or requirements analysis or other activities that require advanced analysis.
Judgement and approach
Upon completion of the programme the student shall:
demonstrate the ability to make assessments in the main field of software engineering with regard to relevant scientific, societal and ethical aspects,
demonstrate awareness of ethical aspects of research and development work, such as in information security and in situations when handling personal data,
demonstrate insight into the possibilities and limitations of technology and science in the main field of software technology, its role in society and people's responsibility for how it is used,
demonstrate the ability to identify the need for additional knowledge and to take responsibility for the knowledge development.
The study programmes at BTH are continuously monitored and developed through yearly follow-up dialogues, course evaluations after each completed course, and programme evaluations. Results from follow-ups and evaluations can lead to changes in the programmes. These changes are always communicated to the students.
Each educational programme is tied to an advisory board that discusses issues such as the quality of the programme, its development, and relevance for the labour market. In the advisory board, or a committee to the advisory board, teachers, external members, students and alumni are represented.
Being a software professional requires constant learning. This specialization promises to give you deeper insights into the different phases of software development, from requirements definition, through delivery and verification, including crucial knowledge in security and machine learning. Using this knowledge, you should be well set up for your future development as a software professional.
Anders Sundelin, Senior System Architect, Ericsson
Research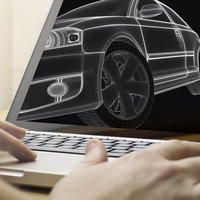 BTH is one of the highest ranked universities in the world in the research area applied software engineering. The focus of the work is to develop software that helps companies become more competitive. This Master's programme is strongly linked to that research.
Contact information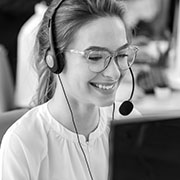 Do you have questions regarding the program?