Master's Programme in Software Engineering
120 HP
Period :

2021-August-30 until 2023-June-04

Location:

Karlskrona

Type of instruction:

On campus, day, full-time
Language of instruction:

The teaching language is English.

Programme syllabus:

Download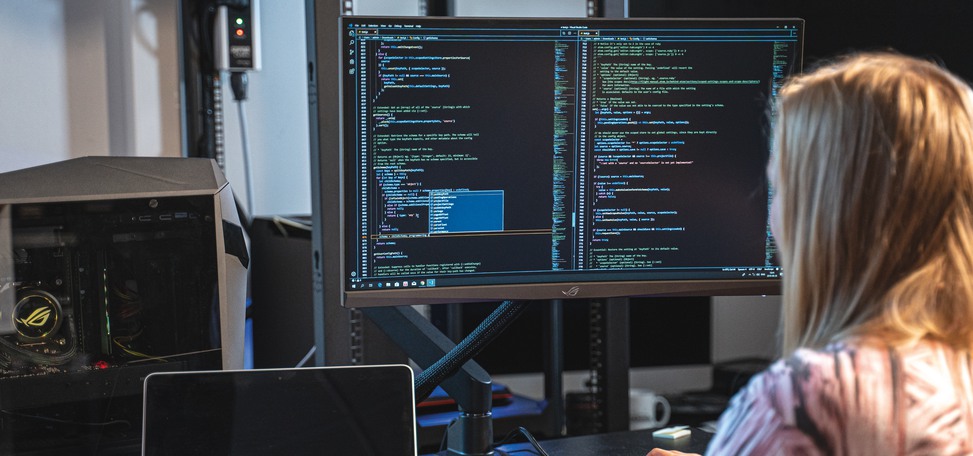 Master's Programme in Software Engineering
Analysera, förbättra och applicera. Möt framtida krav med en utbildning som ger en komplett kunskap om mjukvaruutveckling – från början till slut, och varje steg emellan.
Choose your future – development or research
The programme is developed to meet the needs of students, industry, and academia. It has a strong focus on preparing you for employment in both business and research organizations, and elective courses enable you to create your unique profile of skills.
Courses autumn semester 2021
Courses spring semester 2022
Courses autumn semester 2022
Courses spring semester 2023
Create software that meets future challenges
The Master's programme in Software Engineering deals with the complex challenges facing the software developers of the future. You acquire a wide understanding and base of knowledge through education and training in advanced concepts within software engineering, covering the entire development process. You learn how to construct and test software products to meet the challenges of tomorrow, with high demands on efficiency and quality. You also learn how to reflect upon and improve modern development processes.
From start to finish – each process, step and action
The education provides you with the skills and knowledge required to engineer software systems from the initial planning and scoping of projects, to the process of development, testing and delivery of the software system itself.  The courses cover both engineering and working methodology and you will study subjects such as project planning, software quality, and research methodology.
As a student within the programme, you will get access to Ericsson Space Lab (2:26, English text)
Admission

Admission Criteria
(This paragraph is a translation from Swedish of the approved method, "Antagningsordning"[Admission regulations], Dnr; BTH-1.2.1-0223-2017.)
In the case of more qualified applicants than available positions for the current programme start, a selection is made. This is done in the following way:

METOD 1 General method

GENERAL This method is simple and possesses a high degree of legitimacy and legal security. It works well when the applicants are expected to have similar educational backgrounds.

SELECTION CRITERIA Prior education.

SPECIFICATION OF SELECTION CRITERIA Only the number of earned higher education credits documented by the applicant in conjunction with the application will be considered. Foreign credits will be transferred according to the guidelines established by the Swedish Council for Higher Education.

HIGHEST MERIT RATING The merit rating consists of the total number of earned higher education credits and is calculated in the interval 30 – 285 higher education credits.

WORKING METHOD The selection can, to a large degree, be carried out mechanically. If all applicants with the lowest equal merit rating cannot be offered a place, lots will be drawn.

Read more about admission here

Qualification Awarded

On completion of the programme, students will be awarded the second cycle degree
Master of Science (120 credits).
Main field of study: Software Engineering

Learning Outcome


Knowledge and understanding

Upon completion of the programme the student shall:
demonstrate a broad knowledge of the main field of study of software engineering regarding methods, tools and languages applied for large-scale software development,
demonstrate substantially deepened knowledge in one of the sub areas of requirements management, project management or quality management,
demonstrate deepened insight into current research- and development work within the main field of study of software engineering,
demonstrate deepened knowledge of methods within the main field of study of software engineering.
Skills and Abilities
Upon completion of the programme the student shall:
demonstrate the ability to critically and systematically integrate knowledge in the main field of software engineering for research and development work or other qualified activities,
demonstrate the ability to critically and systematically analyze, assess and handle complex phenomena, issues and situations within the main field of software engineering even with limited information,
demonstrate ability to critically, autonomously and creatively identify and formulate relevant issues in the main field Software Engineering,
demonstrate ability to critically, independently and creatively plan and implement qualified tasks with adequate methods within given time frames, thereby contributing to the development of knowledge as well as evaluating this work,
demonstrate the ability to explain and discuss in both national and international contexts orally and in writing their conclusions and the knowledge and arguments underlying them in dialogue with different groups,
show the skills required to participate in research and development work or to work independently in another qualified activities.
Judgement and approach
Upon completion of the programme the student shall:
demonstrate the ability to make assessments in the main field of software engineering with regard to relevant scientific, social and ethical aspects as well as raise awareness of ethical aspects of research and development work,
demonstrate insight into technology and science in the field of software engineering's possibilities and limitations, its role in society and people's responsibility for how it is used,
have the ability to identify their need for further knowledge and to take responsibility for their knowledge development.
You will study here
On BTH's main campus in Karlskrona, you will find our programmes and courses in engineering, IT, spatial planning, industrial economics and health sciences.
Campus Gräsvik in Karlskrona is located right next to the water, and there is even a swimming jetty 50 meters from the lecture halls. From the modern library's study areas, you have a nice view of the sea and outside there are exercise trails that take you through the woods and along the beach.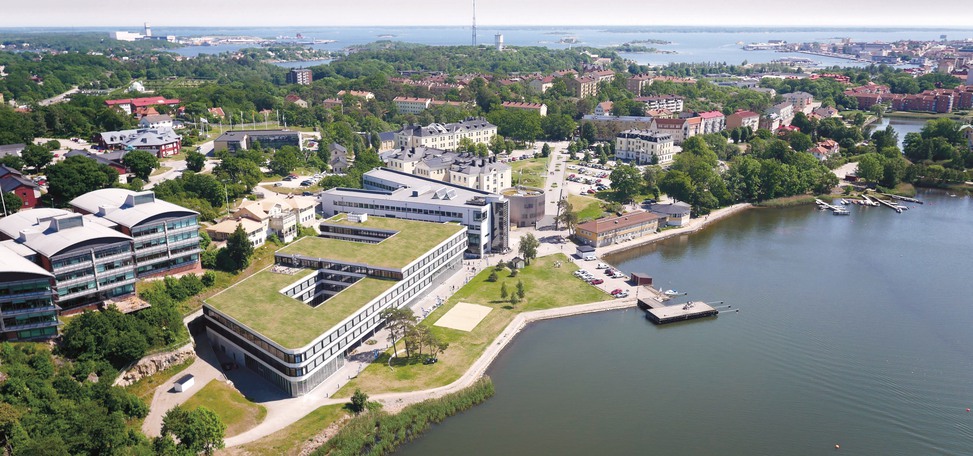 Programs within study area