Research in the automotive industry receives innovation funding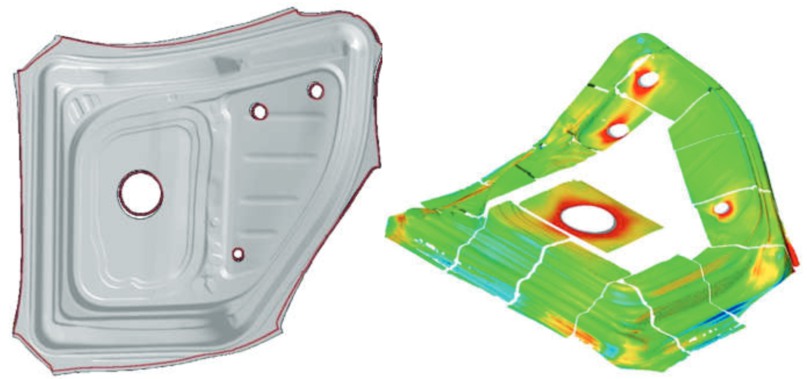 Sweden's innovation agency, Vinnova, is investing just over SEK 6.5 million in a project where BTH researchers will work to predict and prevent cracks that occur during sheet metal forming.
– In this project we gather key expertise from Swedish industry, research actors in manufacturing processes and FE modeling as well as leading experts in sheet metal forming, for example RISE IVF, Volvo Cars, Alfa Laval, Volvo Trucks, SSAB and Scania CV participate, says Shafiqul Islam, project manager at BTH.
The project, which will run for three years starts in November 2020, is being carried out in close collaboration with the automotive industry. In addition to Vinnova's investment of SEK 6.5 million, BTH and the companies are also investing money, which gives a total project budget of just over SEK 13 million.
BTH has had a strong research environment in product development for several years and the researchers focus in particular on how to use digital models to simulate different effects. This means that companies at an early stage can predict what effects an imaginary solution has. The new approach will prevent component failure in vehicle production and make it easier for industry to introduce new lighter materials that have less environmental impact and higher performance.
– In FE modeling of sheet metal forming, Volvo Cars is far ahead in the automotive industry, but there are constantly new challenges due to the tough competition. This project will help us strengthen our competitiveness and position in the area, says Mats Sigvant, technical expert in sheet metal forming simulation at Volvo Cars and senior lecturer at BTH.