BTH top student is awarded Global Swede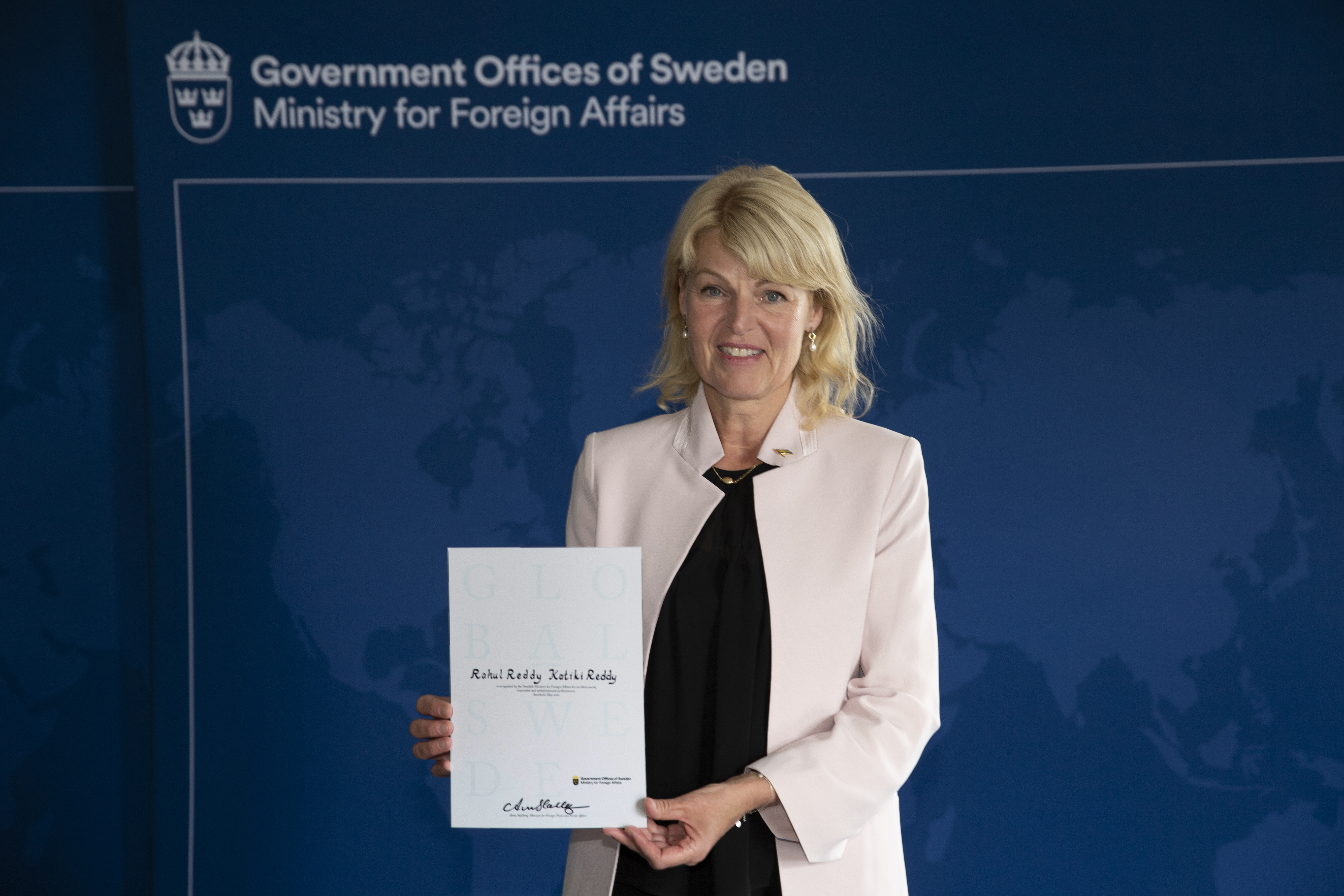 BTH Master's student Rahul Reddy Katikireddy is awarded the Global Swede Award – an award given to the international students with outstanding performance in academics and exhibited high degree creativity and innovation and proven to be excellent representatives for both Sweden and their own country.
Rahul Reddy is a student of Master of Science in Software Engineering at BTH under integrated collaboration with Jawaharlal Nehru Technology University Hyderabad. He is currently doing industrial thesis in Ericsson. Karlskrona. He is now employed as Software Engineer in Scania, Stockholm.
Global Swede is part of the Government and the Swedish Institute's work on building long-term relationships with international students in Sweden. The purpose is to create bridges of cross-border and multicultural networks that will contribute to Swedish trade and promote the work of reaching future solutions.
– Global Swede is a way of saying thank you to some of our most innovative international students. Students from other countries play an essential role in our international relations, and I hope that the award can encourage continued exchange and relationships with Sweden, says Anna Hallberg, Minister for Foreign Trade, with responsibility for Nordic affairs.
This year, the Global Swede Award was presented at a digital ceremony. The Minister of Foreign Affairs held Rahul Reddy's diploma and on site at BTH to congratulate Rahul Reddy, were Mats Walter and Gurudutt Velputa, responsible for internationalization at BTH.