New Indian Master's students welcomed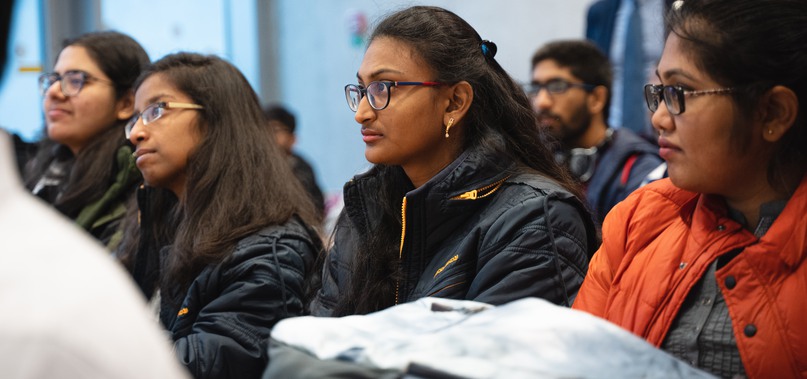 Today, more than 32 Indian students were welcomed at BTH. The students come from Jawaharlal Nehru Technological University Hyderabad and Jawaharlal Nehru Technological University Kakinada – two universities that BTH has a long standing integrated educational cooperation in India.
The students started their studies in their home country three and half  years ago and will now complete their advanced courses with a Master's degree at BTH. They will study either computer science, software engineering or telecommunications systems and get the skills that many companies are looking for today.
Today, a session was arranged by International Office where Director of International Affairs Mats Walter welcomed all students. They also received practical information and had interaction with programme managers and various important units such as Student Union, Sports Academy, IT helpdesk etc.
– Be motivated and enjoy your studies and have new friends, said Gurudutt Velpula, Dy. Director International Affairs and concluded.