Researchers contribute to smart and sustainable cities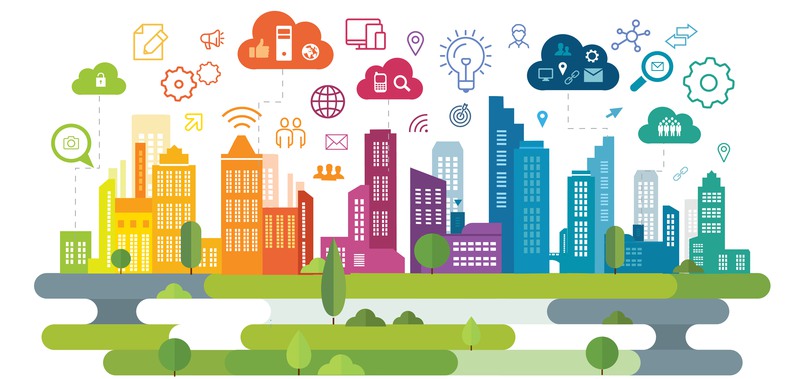 BTH has become a member of Viable Cities – an innovation programme for smart and sustainable cities. We will contribute with research expertise in fields such as spatial planning and strategic sustainable development.
– The membership gives us the chance to be involved in shaping the future direction of the remaining eight years of the programme. Digitalisation and civic engagement are seen as key enablers to be able to switch to climate-neutral cities, as well as collaboration between cities and the ability to experiment, says Ebba Högström, one of the researchers within Viable Cities.
It is primarily researchers from two of BTH's departments; spatial planning and strategic sustainable development, who will participate in the innovation programme, but the possibility that researchers from other fields interested in urban issues in relation to change will also be able to participate is great.
– With the growing importance of digital tools for optimizing and measuring urban sustainability measures and the importance of engaging citizens in the transition, as well as the link between public health and sustainability, which has been highlighted by Covid-19, it opens up for a broad collaboration between committed researchers from all of BTH's departments, says Giles Thomson, one of the researchers at Viable Cities.
Vice-Chancellor Mats Viberg comments on BTH's membership:
– We have unique education in spatial planning and strategic leadership for sustainability, which is why we fit perfectly in Viable Cities. I hope and believe that we can both contribute and that we can be strengthened by our membership.
The innovation programme will promote new forms of cooperation between cities, business, academia, research institutes and civil society so that we can reorient our cities' way of functioning in line with our national environmental and climate goals and our international commitments linked to the global sustainability goals – Agenda 2030 and the Paris Agreement.
The innovation programme is implemented with support from Vinnova, the Swedish Energy Agency and Formas with KTH as host organization.
The programme is permeated by a holistic approach to sustainable urban development with people at the center, as well as digitalisation and civic engagement as key elements.
Contacts for BTH's involvement in Viable Cities
Ebba Högström, Department of Spatial Planning
Giles Thomson, Department of Strategic Sustainable Development