Researcher receives funding from The Sony Research Award Program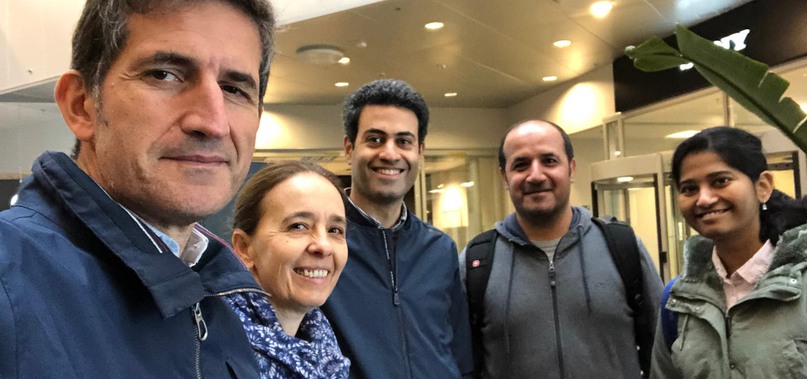 BTH computer science professor, Veselka Boeva, was recently the recipient of the prestigious Sony Research Award Program, which provides funding for cutting-edge academic research and helps build a collaborative relationship between faculty and Sony researchers.
Professor Veselka Boeva has long research experience in the field of artificial intelligence, data mining, machine learning, data analysis and bioinformatics.
Together with Assoc. Prof. Emiliano Casalicchio she initiated and wrote the Sony Research Award Program 2020 Project "Distributed and Adaptive Edge-based AI Models for Sensor Networks" to address the program keyword "Distributed Edge AI in Sensor Networks".
The project will address the today's edge AI challenges within tight collaboration with the Sony Lund Lab researchers.
-The focus is on designing distributed decision-making models allowing vertical and horizontal scaling in order to guarantee high-quality decision-making concerning time consumption, energy consumption, and data communication. These challenges will be addressed from the perspective of specific use cases provided by the Sony Lund Lab, Veselka Boeva explains.
The project funding covers a year period with the possibility to apply for prolongation. The BTH project team additionally to Veselka Boeva and Emiliano Casalicchio includes Dr. Shahrooz Abghari, and PhD students Ahmed Al-Saedi and Vishnu Manasa Devagiri.
The team is currently working on context-aware AI models at the edge for solving challenges in specific Sony use cases in smart logistics.
The Sony Award Program supports university research and innovation in the U.S., Canada, India, and select European countries, while also fostering partnerships with university faculty and researchers. Sweden is in the selected European countries, which were included in the program call for the first time in 2020.