Students on international design top 20 list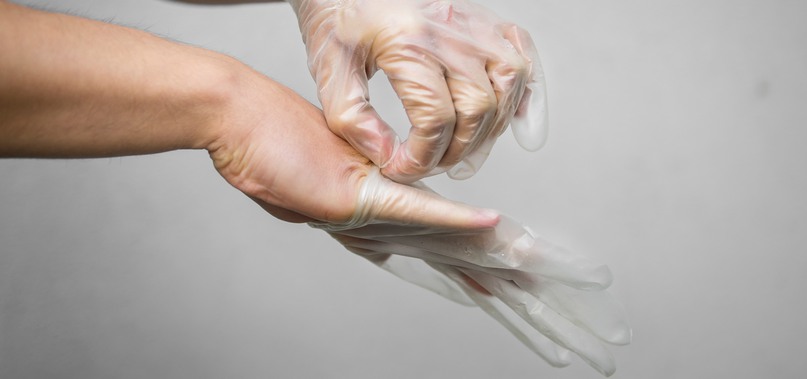 James Dyson has announced what they consider to be the best and most innovative inventions on the theme of "design that solves a problem". On the top 20 list are BTH students in mechanical engineering with their idea ReGlove – a solution for recycling and remanufacturing protective gloves.
The James Dyson Award is an international design competition held in 27 countries and regions for engineering and design students at universities and colleges. The challenge for students is to "design something that solves a problem".
More than 1,700 inventors participated
Over 1700 young inventors took part in this year's James Dyson Award competition and there was a wide range of ingenious inventions on a variety of issues that competed. Now the 20 best inventions have been shortened and we can happily present that for Sweden, BTH's students won the master's degree programs in mechanical engineering.
– This year has brought massive challenges and if one thing is certain, our top twenty James Dyson Award inventors have shown that young minds and their unfiltered curiosity need a seat at the table, says Tom Crawford, Global Director of Sustainability and judge for the top 20 -listan.
The glove that is recycled and remanufactured – over and over again
The idea that BTH's students has developed is a solution for recycling and remanufacturing personal protective equipment, in this case disposable gloves. The idea is called ReGlove and is a circular solution where the gloves are recycled and then manufactured again.
The disposable gloves, which are made of a special form of polyvinyl alcohol, are taken care of after use, cleaned and then melted down into liquid. Then they can be remanufactured and become new gloves – which are then taken care of and remanufactured and so on. The machines that do the whole process can be installed in a truck and moved, which means that this becomes a rolling glove factory that can be placed where it is needed.
Together with Stanford University
The students' idea has been developed within the course Global New Product Design Innovation, which is carried out together with students at Stanford University.
BTH wishes to CONGRATULATE Adam Backman, Johan Olsson Stjernberg, Axel Sjöberg, Marcus Skoog and Albert Eriksson!

Read more about the James Dyson Award and the top 20 list