Unique software lab for students inaugurated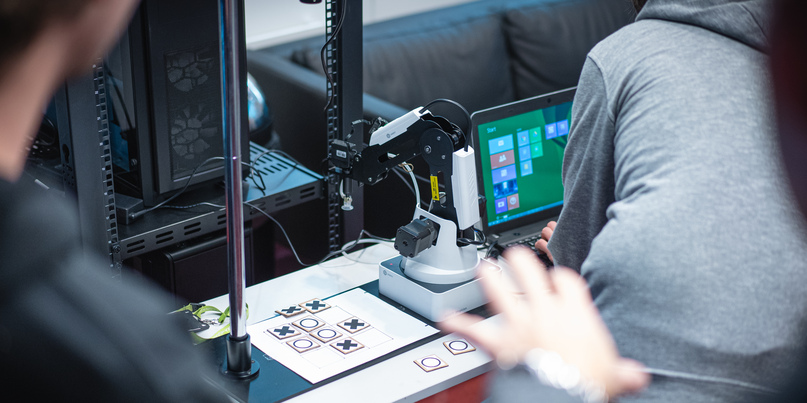 A new software lab with cutting-edge technology for students is inaugurated this week. Here, BTH students can invent new technology and test their boundaries. The lab will also serve as a meeting place for students, researchers and companies and has become a reality thanks to Ericsson in Karlskrona.
BTH was first in Sweden to offer education in software engineering as early as the 1990s and the university conducts world-leading research in the field. With the new lab, BTH takes another step forward when it comes to being at the forefront when new software technology is to be developed.
This new software lab is run by the students themselves and here they can test their knowledge, create new software technology and test boundaries in an environment with cutting-edge technology.
To establish the important connection between students and companies, Ericsson will have staff in place in the lab. In this way, the students receive challenges directly from the industry. But Ericsson also sees the new lab as an important part of its own business:
– BTH has the expertise we need. Our presence in the lab and collaboration with BTH gives us the opportunity to work in a new way, which means we can maintain our top position, says Martin Wallin, at Ericsson in Karlskrona.
However, the software lab will not only be used by BTH's students in the software field, but will also be used by younger pupils and prospective students.
– We will have events where we invite elementary and high school pupils to gain an insight into and understanding of the huge potential of the software area. We hope these events will create an interest in getting a education in an area where there always will be plenty of job opportunities, says BTH professor Tony Gorschek.