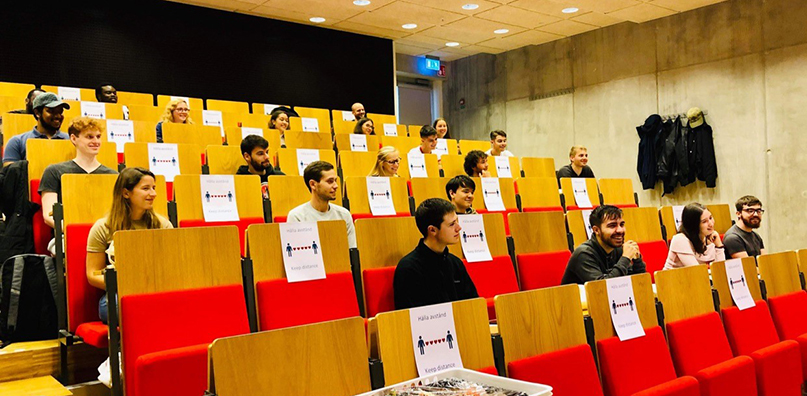 We wish all new students a warm welcome to BTH. Last Friday more than 60 European students from partner universities in Germany, Spain, France, Austria, Italy among others gathered at BTH for the first time.
Today a new Autumn semester starts at BTH and more than 320 students took part in the digital roll call. Vice-Chancellor Mats Viberg wishes all new students a warm welcome.
Please check The Student Portal for information on how to get started.
We hope you will enjoy our campus environment and that your studies here will be rewarding to you!
Important about vaccination against Covid-19
If you are a new student who has just arrived in Sweden:
You can make an appointment here in the Blekinge Region to receive your first dose if you haven't yet received one.
You can also make an appointment for the second dose here in the Blekinge Region. Bring some kind of verification that you have received the first dose.
How to make an appointment
Please, call a health care centre to make your appointment. The health care centre closest to BTH's campus in Karlskrona is "Wämö vårdcentral". See map and location here
Call +46 455 73 54 30. Telephone hours: 07:30-16:30 Monday-Friday.