Board of Governors
Board of Governors
The Board of Governors is the highest decision-making body of the university. The Board is in charge of all BTH activities and is responsible for fulfilling its tasks.
The Board of Governors consists of the Vice-Chancellor, eight representatives of general interests appointed by the government, one of whom is chairman of the board. Three representatives from the university as well as three representatives of the students.
The members are appointed for three years except the representatives of the students who are appointed for a year. The current term of office for representatives of general interests is 1 May 2017 – 30 April 2020. The term of office of the university representatives is 1 January 2016 – 31 December 2018. Student representatives are elected from 1 July to 30 June.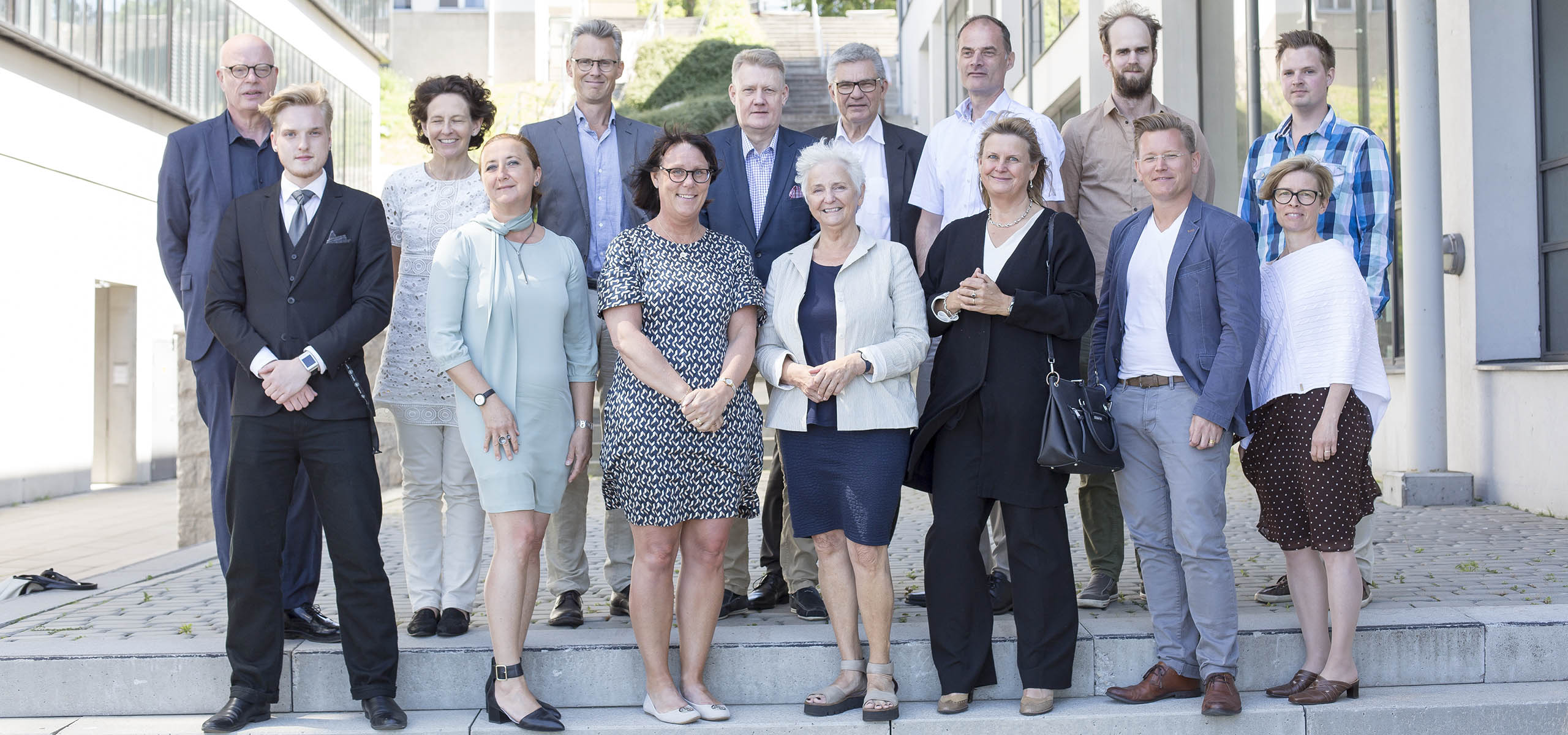 From left, back row: Anders Hederstierna, Agneta Franksson, Måns Nilsson, Lars G Carlsson, Peter Örn, Mats Pettersson, Thomas Sivert and Samuel Sörensson.
From left, front row: Albin Nilsson, Emina Covacic, Lisa Skär, Lynn Åkesson, Helene Richardsson, Martin Boldt and Birgitta Bergvall-Kåreborn. (Since October 2017, Birigtta Bergvall-Kåreborn is not a member of the Board).