BTH is giving all our newly admitted Master's students a warm welcome
Over 500 students from all over the world have been admitted to a Master's programme at Blekinge Institute of Technology.
As International Director, I warmly welcome you to our beautiful campus this autumn. During this year I have been in contact with many of you students, through e.g. webinars and I really look forward to meet you all in person! I am sure you have done a wise decision, choosing BTH as your  place of studies. I am also sure you will enjoy your stay in Sweden and that you might find your future opportunities here!"

Mats Walter, Director of International Affairs
We are excited to welcome our newly admitted students to BTH
New challenges, people and stories awaits our newly admitted students in the autumn and we are excited to welcome you us at Blekinge Institute of Technology.
Due to the COVID-19 pandemic, the autumn semester will start with some changes and challenges, but we are pleased to support our newly admitted students within our "Guidance Programme".
Welcome webinar – with a special welcome by our Vice Chancellor Mats Viberg
Are you excited to meet your programme manager and future students of the same programme?
Join our welcome webinar on 7 May at 9:00 am (CEST). The invitation has been sent out on 29 April, if you are admitted and did not get the invitation, please contact us.
Your programme manager and current students will welcome you in a separate zoom break-out room to provide you with all the information you need and you are welcome to ask questions.
To make planning easy before your arrival, you will also get practical information on tuition fees, registration and housing.
Agenda:
Welcome by the Vice Chancellor Mats Viberg  (9:00 – 9:05 am CEST)
Practical information from the admission office and accommodation coordinator (9:05 – 9:40 am CEST)
Break-out room session with the programme manager and the newly admitted students (9:40 am CEST, 30-60 min)
Open Q&A drop-in with the International Office after the break-out meetings
The end of our webinar will be around 11:30 (CEST)
Welcome to us at BTH!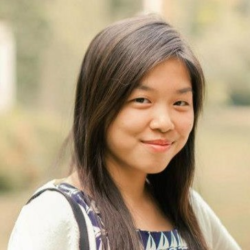 May, Master's Programme in Strategic Leadership towards Sustainability
Keep Calm and Move to Karlskrona: Welcome newly admitted students & future MSLS cohort! A warm welcome to you all as you are preparing to enter this little special town of Karlskrona whether you are coming from abroad or within Sweden. I call Karlskrona a special town because I view this town as being so small in size but big in potential. There is a clear mix of traditions of old heritage and modern IT sector growth, internationals and locals communities, isolated from the mainland while being accessible to bigger and interesting places like the surrounding archipelagos and other cities like Malmö and Copenhagen. One other thing that I have to mention is that I was so touched by how the teachers & staff engaged themselves so much in our wellbeing and were interested in getting to know us individually.