Apply now for Master's studies autumn 2022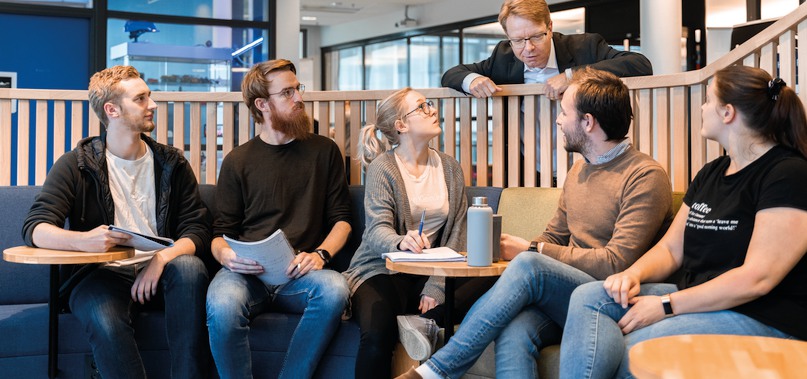 BTH offers student-centered and research-based education with clear links to wider society emphasising creativity, independence, initiative and entrepreneurship.
Students at BTH are part of an international environment that provides you with the opportunity to build global network for the future. Our size contributes to students quickly getting to know one another and the study groups are smaller than average. Students can easily get in contact with our teaching staff and other employees. This creates an open, rewarding and interesting study environment.
Now it is time to apply for our Master's programmes starting autumn 2022. The application deadline is 17 January 2022.
Guidance programme
We offer a guidance programme which is designed to support and help you from applying for one of our Master's programmes and finally to preparing your move to Sweden and Karlskrona. Our webinars are tailor made for each step and will invite you to join different live sessions to get detailed information and direct contact with our expert staff and programme managers.
Virtual open house
Our team at the International Office will host a virtual Open House to answer all your questions about application, admission, tuition fees, scholarships and more before the deadline for Master's applications on January 17 2022.
Date: January 13
Time: 13.00-14.00 pm CET
Join: Zoom: https://bth.zoom.us/j/65736301048 
Study at BTH
Information about tuition fees, covid information, parents information etc is available on the web page Study at BTH.
Our Master's programmes
See our Master's programmes starting in autumn 2022