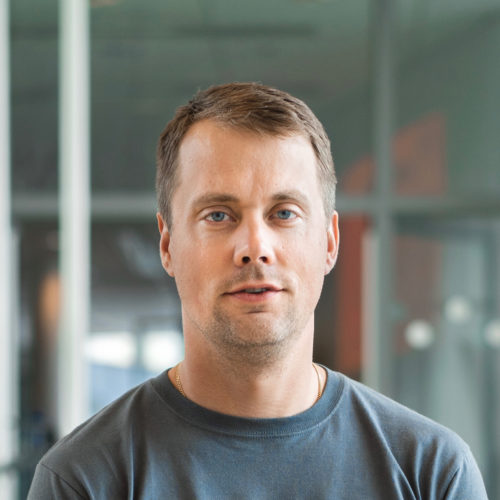 Biography
Christian Johansson (CMJ), got his PhD at Luleå University of Technology in 2009 within the area of knowledge-based decision support in a product development context. The applications were primarily within product development in the aerospace manufacturing sector, which is required to be risk averse and have a high degree of process formalization.
He is presently a Senior Lecturer (Assistant Professor) at the Department of Mechanical Engineering at Blekinge Institute of Technology, BTH. The research is organised in the Product Development Research Lab.
Generally, the work is based out of the Engineering Design Research area, where the focus is to support engineers with knowledge-based methods and tools, often for situations of high degrees of uncertainty. In this context, the topics of Product-Service Systems as well as Design Thinking is related and of interest.
CMJ is program director and responsible for the MSc Program in Mechanical Engineering (Swedish link) and BSc Program in Mechanical Engineering (Swedish link) at Blekinge Institute of Technology.
CMJ is the project leader for the development project Development of Second-Cycle MSc Programme in Mechanical Engineering, which aims to develop and renew the MSc program in Mechanical Engineering at Blekinge Institute of Technology.
He is the BTH faculty coach and project leader for the BTH/Stanford University ME310 design collaboration projects that are sponsored by Volvo Construction Equipment, where distributed teams of master's students work in global collaborative projects to develop innovative products over an immersive 9-month period, applying a Design Thinking approach.
CMJ is currently supervising 5 PhD candidates and has been supervisor for 4 PhD and 8 Licentiate degrees. He has contributed to 49 peer-reviewed research publications in his area of research. He is currently working within the BTH KKS research profile "Model Driven Development and Decision support, MD3S". He has worked in several European Union projects (VIVACE 2004-2007, CRESCENDO 2009-2012) and Swedish research projects (Faste Laboratory 2007-2009, Fuel Efficient Transmission Technology 2010-2012).
Quick facts
Publications per year
395
Total number of citations
Citations per year