Period :

2022-August-29 until 2024-June-02

Location:

Some or all of education and examination is held at distance.

Type of instruction:

Distance, mixed-time, part-time 50%
Application code:

BTH-90576

Language of instruction:

The teaching language is English.

Programme syllabus:

Download
Advance your career as an engineer with competence in strategy, finance, and leadership. You study part-time and from home.
During this study programme you will acquire knowledge and competence to change your career, perhaps in an entrepreneurial direction, or to a work role including more responsibility.
In order to fulfil programme requirements regarding the working experience, you need to attach an employer certificate (in Swedish or in English). Please find a template certificate here.
The tuition fee is SEK 60 000 per semester, one semester corresponds to 30 ECTS credits. EU/EEA citizens are not required to pay fees.

Programme content
Industrial management and engineering
Engineering and research methodology
Evolve your career as an engineer
The programme is suitable for professionally active engineers that want to move on in their career, especially towards more leading roles in projects or line organisations. Since the study programme runs part-time and online you can combine studies with work.
Specific courses to optimize the degree
Six different courses and a degree project develop your ability to integrate technological and economical skills in a joint context. The courses span subjects, such as strategy, finance, and management.
International experience and borderless networks
By working with people from different parts of the world on assignments and projects, you will not only gain an increased understanding of intercultural aspects, but also develop an international network that may create possibilities after graduation.
The programme consists of 60 credits and leads to Master's degree.
Note! The course list is tentative. See the programme syllabus for an established course list.
Courses autumn semester 2022
Principles of leadership and management, 7,5 credits
Asset Pricing and Investment Analysis, 7,5 credits
Courses autumn semester 2023
Economic Analysis of Technology and Innovation, 7,5 credits
Research methodology in industrial economics, 7,5 credits
Courses spring semester 2023
Managerial Economics, 7,5 credits
Strategy and Control, 7,5 credits
Courses spring semester 2024
Master´s Thesis (60 credits) MBA, 15 credits
Students who apply for a course or programme, and meet the general and specific entry requirements, compete with one another for available places. When there are more qualified applicants than there are places for an education, the places are distributed through a selection. The selection is made according to selection method 1. Read about the selection procedure here.
The study programmes at BTH are continuously monitored and developed through yearly follow-up dialogues, course evaluations after each completed course, and programme evaluations. Results from follow-ups and evaluations can lead to changes in the programmes. These changes are always communicated to the students.
Each educational programme is tied to an advisory board that discusses issues such as the quality of the programme, its development, and relevance for the labour market. In the advisory board, or a committee to the advisory board, teachers, external members, students and alumni are represented.
The broadness was very valuable for me, even if I already have been working for many years, it gave an insight and deeper knowledge.
Lars
Student, MBA Programme
Research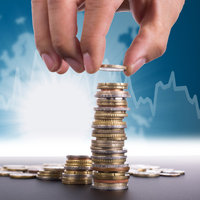 The researchers are interested in the interaction between technology, innovation and industrial dynamics. They study entrepreneurship and its significance for sustainable growth and societal development, how institutional frameworks affect enterprise and the conditions for the commercialisation of technical innovations.
Learn more about our research in industrial economics and management.
Questions?