Career after MBA
Career
The MBA-programme at BTH is intended for you as a professionally active engineer who wish to develop knowledge within the field of industrial economics and management. If you want to move forward towards new professional challenges, in particular with regard to management duties within projects or organisations, this is a programme for you.
Job Opportunities
Upon completion of the programme you have acquired skills enabling you to take on job roles such as the following:
Project leader: Be responsible for planning, coordinating, and monitoring business projects, including leading and directing work of others.
Financial manager: Producing financial reports, directing investment activities, and developing strategies and plans for the long-term financial goal of an organization.
Operations manager: Monitoring day-to-day financial activities within an organization and making cost-benefit analysis of such activities.
Management consultant: Working as a problem solver of organizational issues by identifying problems, gathering information, and implementing solutions of financial nature.
Entrepreneur: Running your own business including planning and directing operations, creating policies and setting goals, and hiring staff.
In our MBA-programme we thus train you in different subject areas such as leadership and management, strategy, managerial economics, and finance. Together with your engineering expertise you thereby become more attractive for leading positions in organizations.
Testimonials
Below you find testimonials from some of last year's graduates on the MBA-programme at BTH: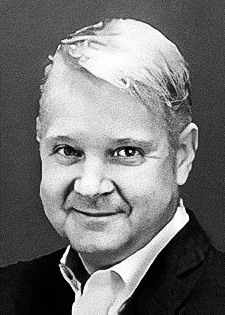 How did you find the programme valuable?
The broadness was very valuable for me, even if I already have been working for many years, it gave an insight and deeper knowledge.
How has the programme helped you open up career opportunities?
It has helped me in the environment approaching investors. I can discuss at a higher level with help of the gained knowledge in the MBA-courses.
– Lars Nilsson, MBA Class 2017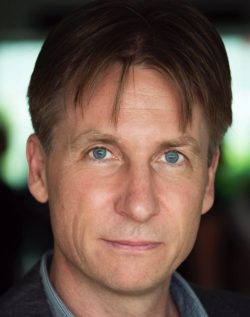 How do you find the programme valuable?
I find the program valuable to take a more commercial role compared to the engineering role I had previously.
What do you do today, in terms of career?
I was previously a team leader in engineering but am now a global product manager.
– Jonas Norling, MBA Class 2017
Value for Professional network
As an admitted MBA-student at BTH you get access to an international network that may be of value long after completion of your degree. Currently, we have about 10% acceptance rate to the programme implying high quality MBA classes. Admitted students constitute a blend of nationalities, working in different industries and types of organizations. As such there is high potential to learn from one another.  For MBA-programme graduates we have a LinkedIn group. In addition, via BTH general alumni network we at BTH wish to continue our exchange with you (for instance via joint research projects) in order to further generate network value for society.