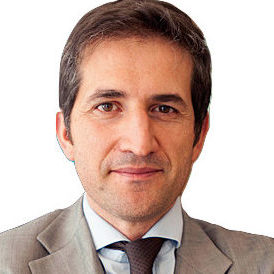 Emiliano Casalicchio
Universitetslektor/docent
Institutionen för datalogi och datorsystemteknik, Rum J3129
Short Bio
Since 2015, I'm an Associate Professor at the Department of Computer Science and Engineering. Formerly, I was a researcher at the University of Rome Tor Vergata, where I Pursued my PhD in Computer Science in 2002. I was, also, a visiting researcher at George Mason University, Computer Science Department, The Volgenau School of Engineering.
My research interests include large scale distributed systems, with a focus on performance and security of cloud-based systems and Critical Infrastructures. Since 1999 my research topics include Web Systems, Grid Systems, Publish-subscribe systems, content delivery networks, Service Oriented Architectures. More recently I have been working on autonomic cloud computing, big data security, identity theft prevention in mobile systems.
I serve as the PC member in international conferences, as reviewer for the international journals. I'm an independent project reviewer for the EU DG CONNECT Unit E.2 – Software & Services, Cloud.
Current conferences (Chair TPC)
 AMLCS'17 (an IEEE Workshop ICCAC)     IEEE feedback Computing'17      IEEE CloudTech'17     IEEE ISCC'17    CRITIS'17
My Profiles
Scopus ,    Research Gate ,     Google Scholar ,     My Web Page
Teaching
DV1566 – – Introduction to cloud computing
DV1567 (ex. DV1463) – Performance Optimization
DV1562 – Introduction to cloud computing (distance)
Guest Lectures
DV1495 – Research orientation in security – Security in cloud computing
ET2541 – Advanced Topics in Telecommunication – Energy-aware adaptation into Cassandra managed datacenters
Evaluation Committee
DV2566 – Master's Thesis in Computer Science
TE2501 – Degree Project in Master of Science in Engineering
Snabba fakta
2802
Totalt antal citeringar