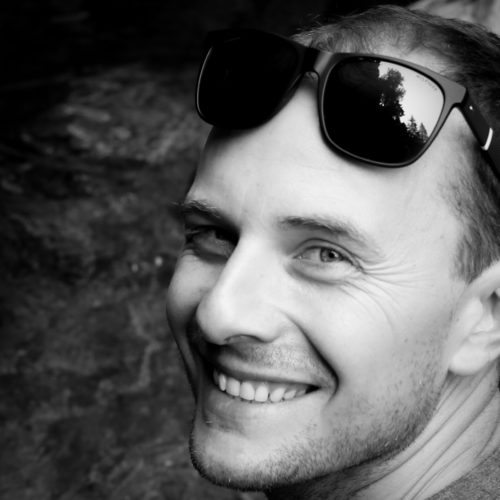 Marco Bertoni
Universitetslektor/docent
Institutionen för maskinteknik, Rum J3413
Marco Bertoni - Bio
I graduated in Management Engineering at the University of Bergamo (UniBG) in Italy in 2004, and I earned a Doctoral Degree in Mechanical Engineering at Politecnico of Milano (PoliMI) in 2008. The same year I joined Luleå University of Technology as postdoctoral fellow, becoming Associate Professor (Docent) in Product Innovation in 2012. Since April 2013 I work at Blekinge Institute of Technology, where I am developing my competences in Value Driven Design and Engineering Knowledge Management.
My research focuses on model-driven decision making for product/service design. I have experience with:
Methods and tools for engineering product design, design thinking and need finding techniques.
Computer Aided Design, Computer Aided Engineering and Computer Aided Innovation tools.
Enterprise Collaboration, Knowledge Management and Knowledge Engineering approaches.
Systems Engineering and requirements elicitation practices.
Multi Attribute Decision Making models for design concept selection.
Monetary assessment models for investment analysis (cost/value models).
Business Process Reengineering and associated models for process representation.
I am member of the Scientific Committee for:
International Conference on Engineering Design (ICED)
CIRP Industrial Product Service Systems (IPSS) conference.
International CAD Conference (CAD)
International Conference on Research into Design (ICORD)
DESIGN conference
My experience as course coordinator include:
BTH: MT2536 – Value Innovation (current)
BTH: MT2545 – Knowledge Enabled Engineering (current)
BTH: Product Service Systems Extreme Innovation (2013)
BTH: Design Research Methodology (2013)
LTU: Product Development processes (2009-2010)
LTU: Theory and methodology for engineering product development (2009-2010)
POLIMI: Process modelling in product development (2008)
I am teacher and supervisor for:
MT2510 – Product-Service Systems Design Research (English)
MT2544 – Extreme Product-Service Innovation (English)
MT1485 – Innovativ Produktutveckling (Swedish)
MT2530 – Systems Engineering (English)
MT1443 – Innovativ och hållbar Produktutveckling (Swedish)
MT1442 – Innovativ och hållbar Produktutveckling – DISTANS (Swedish)
MT1458 –- Projektkurs 1 för civilingenjör, (Swedish)
MT1480 and MT1481 – Innovationprojekt implementering och slutfas (Swedish)
I am Departmental Coordinator for the Faculty of Engineering for the ERASMUS + agreement with the University of Bergamo (UniBG).
Awards and recognitions
'Service Lion' award at the CIRP IPSS conference 2011.
Nominated by Luleå University of Technology for the Tage-Erlander Prize 2011.
Finalist at ForskarGrandPrix 2013 in Stockholm,
Best Reviewer' at the CIRP IPSS conference 2016
'10% Reviewer Favourite' at the International Conference on Engineering Design 2017
Snabba fakta
PUBLIKATIONER PER ÅR
623
Totalt antal citeringar
ANTAL CITERINGAR PER ÅR